LET'S TALK ABOUT
Why we created
Consent Crash Course for Teachers
With the roll-out of mandatory consent education, many teachers will now find themselves having to deliver lessons on consent. But for lessons to be effective, we need to understand what it is we're actually trying to teach.
That's why we've created this crash course, to help all teachers better understand the rapidly changing landscape of consent, so that they can help their students grow into more respectful, consensual young people.
Check out the video below, where we explain in more detail.
"This crash course nails each and every component necessary to a robust learning experience--it's clear, concise and accessible, informed by diverse and authentic perspectives, and above all aims to do good and reduce harm."


- Peter, Classroom Teacher
Parkville College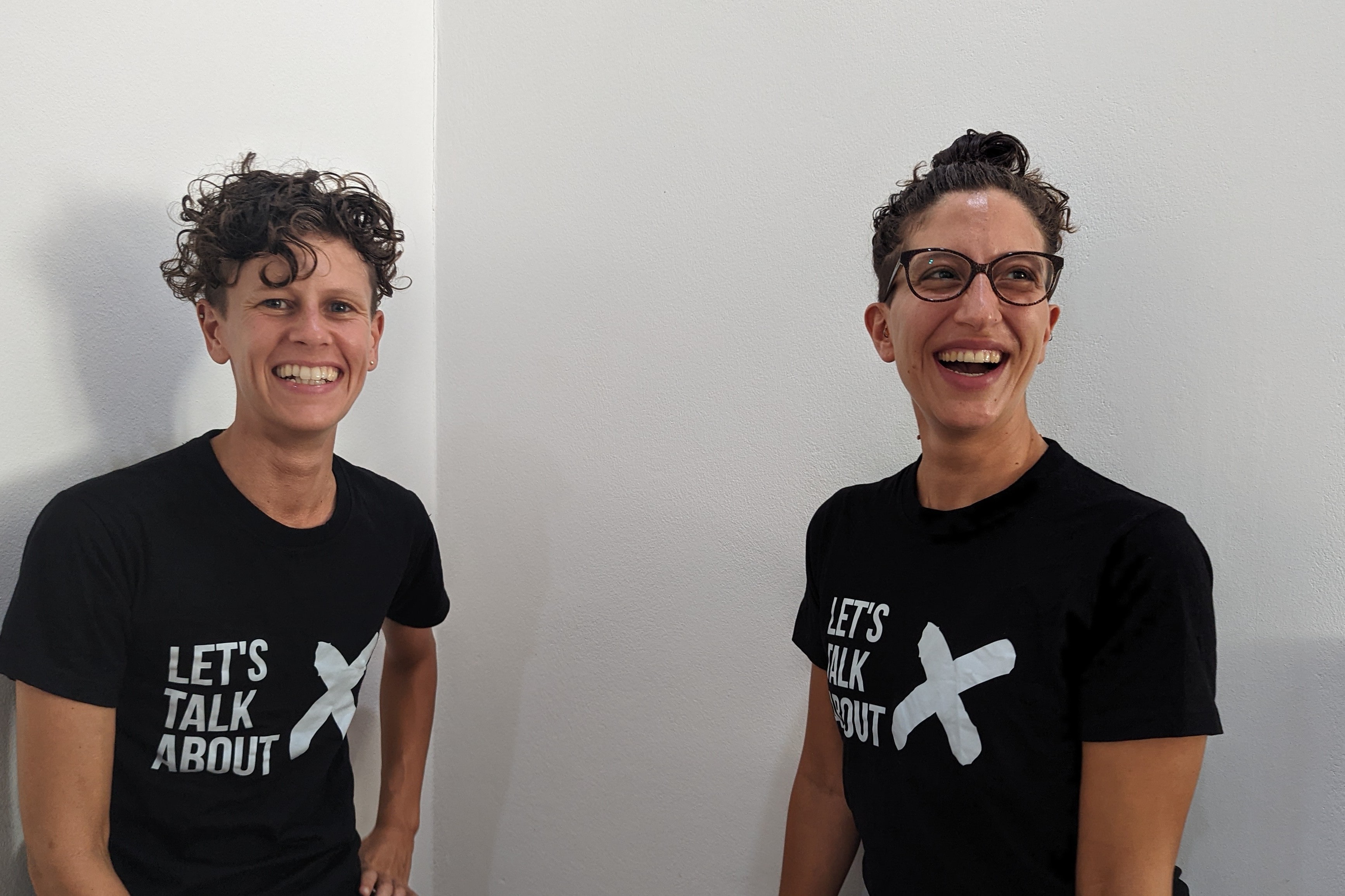 Let's Talk About X was founded by two experienced high school teachers who saw a need for better education around consent and LGBTIQA+ inclusion.
With a background in Psychology (BPsySci) and Sexology (GCert Sex), Eleonora (she/they) was inspired to help teachers deliver better sexuality education.
Teaming up with Mel (he/they), the pair set out to use their combined expertise in teaching to help those working in Australian secondary schools create meaningful change.

What will you learn?
Develop an up-to-date, comprehensive understanding of consent

Be able to identify and challenge common misconceptions around consent

Understand how consent can be practised (in both sexual and non-sexual contexts)

Learn strategies that can be used to model consent in the classroom
Why choose this course?
As teachers ourselves, we understand how time-poor you are and what makes for effective learning. Our course is broken into bite sized, easily digestible modules that can each be completed in short periods at a time that's convenient for you. 
​
We focus on practical, actionable strategies that you can incorporate into your everyday interactions with students and colleagues. 
​
Can't pay by credit card? Need an invoice for your school? See our guide here.
Need multiple licences?
Consent education is most effective when a whole-school approach is taken.
That's why we offer discounted packages for schools wishing to enrol a whole faculty group, or all staff.
Contact us and to purchase multiple licences.




Check your inbox to confirm your subscription